Pay for Success Financing: The Wave of the Future for Community Development Funding
Watch the full video discussion or just the clips!
A November 2013 conversation on social impact bonds, a new public financing instrument based on the not-so-new notion that prevention pays -- that is, up front investments in human capital can bear long-term social and financial returns. This kind of innovation, part of a movement toward "pay-for-success financing," has the potential to improve the social sector's effectiveness by rewarding programs that produce real results, encouraging innovation, validating progress, and attracting private capital to the anti-poverty cause. The instruments can help community development organizations identify the hidden economic value that accrues to the public sector when neighborhoods turn around. The program will explore how social impact bonds and related tools could help finance redevelopment in Atlanta.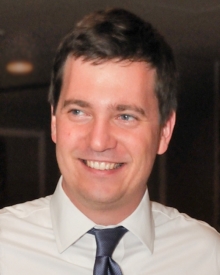 Speaker:
Ian Galloway
Ian Galloway is a senior research associate at the Federal Reserve Bank of San Francisco. He is the author of "Peer-to-Peer Lending and Community Development Finance" and "Charter School Tax Credit: Investing in Human Capital" and was a contributing editor of Investing in What Works for America's Communities:  Essays on People, Place, and Purpose (2012). Ian holds a master's degree in public policy from the University of Chicago and a bachelor's degree in political science and philosophy from Colgate University and was recognized as a "future industry leader" by the Opportunity Finance Network in 2010.